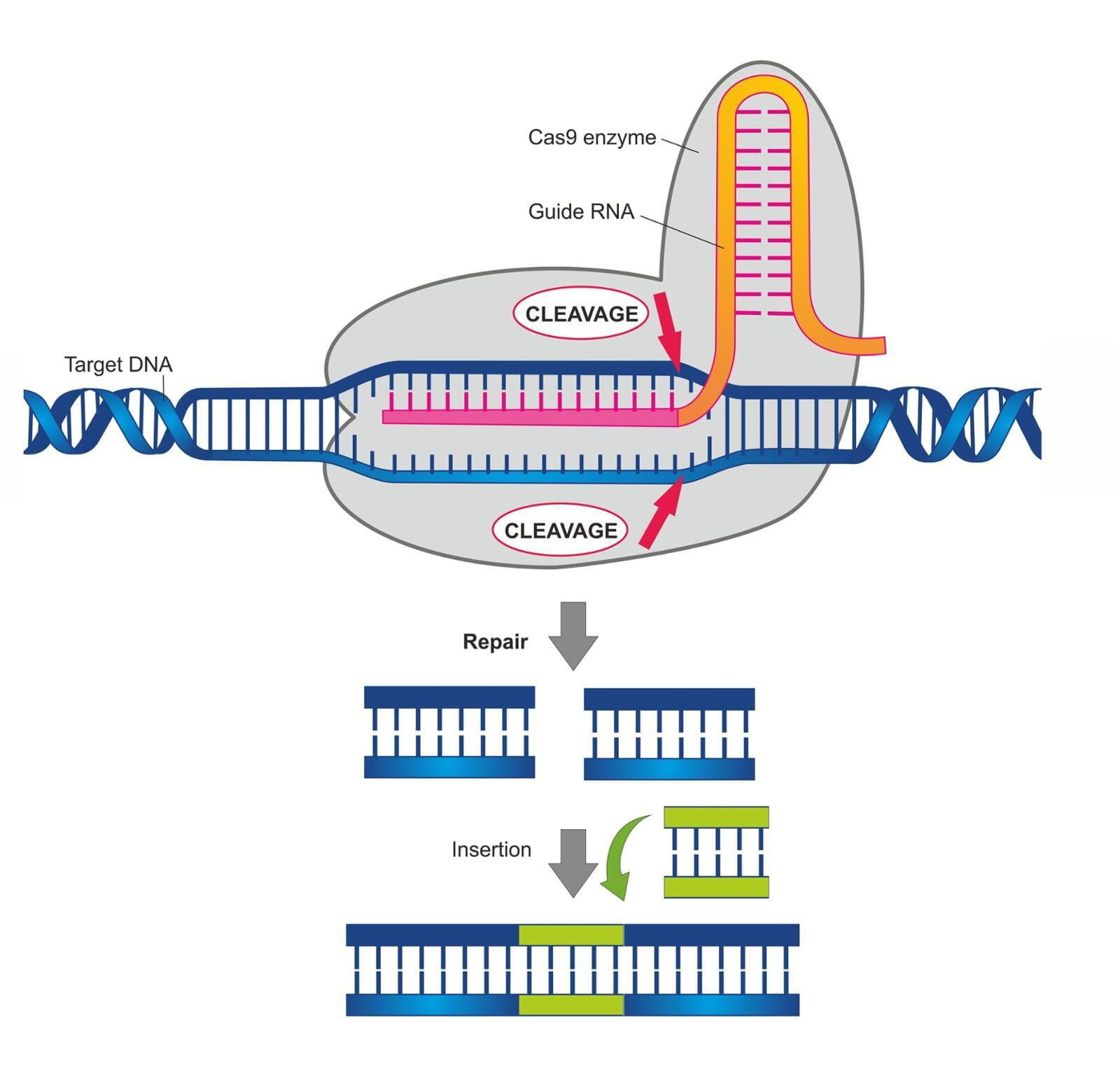 CRISPR gene editing
NovoHelix combines innovative tools and services with deep practical expertise for custom cell model engineering for biomedical and translational research and synthetic biology. Our CRISPR gene editing services includes stem cell technologies for targeting in human and mouse pluripotent stem cells including embryonic stem (ES) cell lines, induced pluripotent stem (iPS) cells and embryonic germ (EG) cells. Our dedicated team of scientists are familiar with classical gene targeting by the process of homologous recombination as pioneered by Nobel laureates Oliver Smithies and Mario Capecchi. Moreover, NovoHelix entered into the genome engineering space prior to the CRISPR era with practical expertise testing artificial designer nucleases like the polydactyl zinc finger nucleases (ZFNs) built through context-dependent assembly, and transcription activator-like effector nucleases (TALENs). Our optimized CRISPR workflows and experience have not only improved low editing efficiencies but also allowed our clients to increase the scope of possible edit types like large cassette knockins or the number of simultaneous genome modifications such as biallelic targeting with different reporter gene cassettes and editing of multiple genetic loci.
NovoHelix continues to invest in multiplexing technologies that enhance our ability to scale DNA-writing and DNA-editing to tease out genetic variation and its consequent physiological impact.
Whether it's a single gene edit needed to create an isogenic normal human and diseased cell model or a library of mutagenized cells to scan all possible amino acid substitutions within a region of a protein, NovoHelix has a customizable pipeline to meet your timeline and budget.
 CRISPR/Cas founder off-target analysis
  up to 2 founders or 2 cell lines; 10 off-target sites as predicted by bioinformatics
 Guide RNA design and cloning for client use
 1 target locus, up to 4 guide RNAs, U6 or T7 promoter vector
 Guide RNA design, cloning and validation for client use
 1 target locus, up to 4 guide RNAs, U6 or T7 promoter vector
 CRISPR Custom Genetic Modification Cellular Model
Create any custom genetic modification in a cell biomedical model including knockouts, point mutations, knock-ins, humanization of alleles.